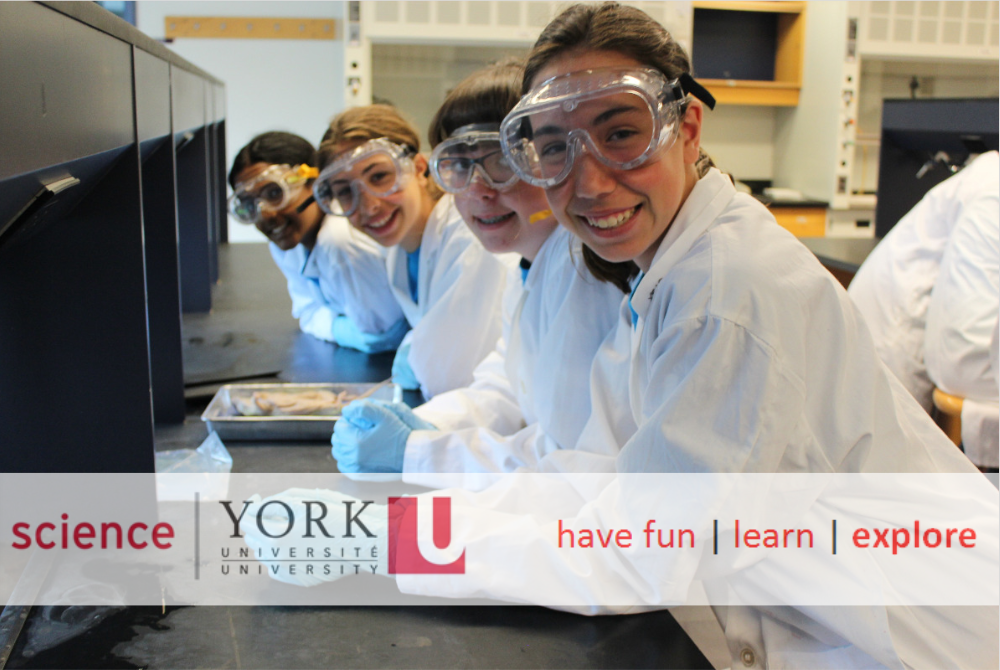 Registration is now closed for Summer 2018.
See you next year!
Science Engagement Programs offers innovative and engaging programs designed to inspire youth and discover exciting topics in science, technology, engineering, and mathematics (STEM). Out of the Faculty of Science at York University, our programs use a discovery and inquiry-based learning approach that is focused on 'learning by doing'.
We offer two high school summer programs:
Spark Lab Program
Escape the traditional classroom and learn science by DOING science. York University's Spark Lab Programs are week-long sessions designed for students in grades 9 to 12 who want more "hands-on" science. Using experiment-based learning, students explore physics, biology and chemistry through lab work. The Spark Lab Program does not require an application to attend. Registration can be completed online, and a residence option is also available.
Helix Summer Science Institute
Considered one of Canada's premier high school summer science enrichment program for high-performing students, we have experienced very high demand for spaces. Please consider applying early for summer 2018 in order to avoid disappointment.